I am looking at my calendar and realising to my utter horror that I am leaving Berlin not many days from today. Well, it is less than a month anyway. I am off to Delhi for a super strange project. We will see what comes of that. For now, here are my life updates:
I have been reading in a speed that only rivals my desperation for getting work done for my research. Keeping me company is this playlist from Chbosky's Perks of being a Wallflower. This is the one Charlie makes for Patrick. I like being cheesy when I am reading.
And that brings me to the books I have finished reading for now. I finished reading Ferrante's Neapolitan series that deliver more than they promise. For one, I have always wondered how Ferrante's writing makes use of shame. The way shame is used in the narrative is almost a paper in its own right. But in her writing shame is not just personal but indicative of a more serious cultural marker. Or an engendered one, in any case.
The third book is one I have just received and am impatient to mark it all up. It is the very intimidating Reassembling the Social by Bruno Latour. I am very excited to really sink my teeth into that book. Watch this space for more rants on sociology.
Speaking of rants, I am also about to finish Softcore by Tirdad Zolghadr.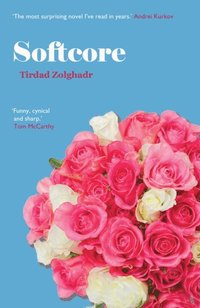 And I will probably have a proper book report on this because I am still thinking through it all.